What does your favorite song smell like? While that sounds like a strange question, scents and music have long been intertwined. Think of tunes like "Strawberry Fields Forever" by the Beatles, "Cinnamon Girl" by Neil Young, or "Brown Sugar" by the Rolling Stones. All of them can evoke olfactory and sonic memories simultaneously.
So it was only a matter of time until someone thought to combine the two. That person was Samm Stangeland, founder of Rock & Roll Candle Co. The Los Angeles-based online retailer sells candles inspired by classic rock songs.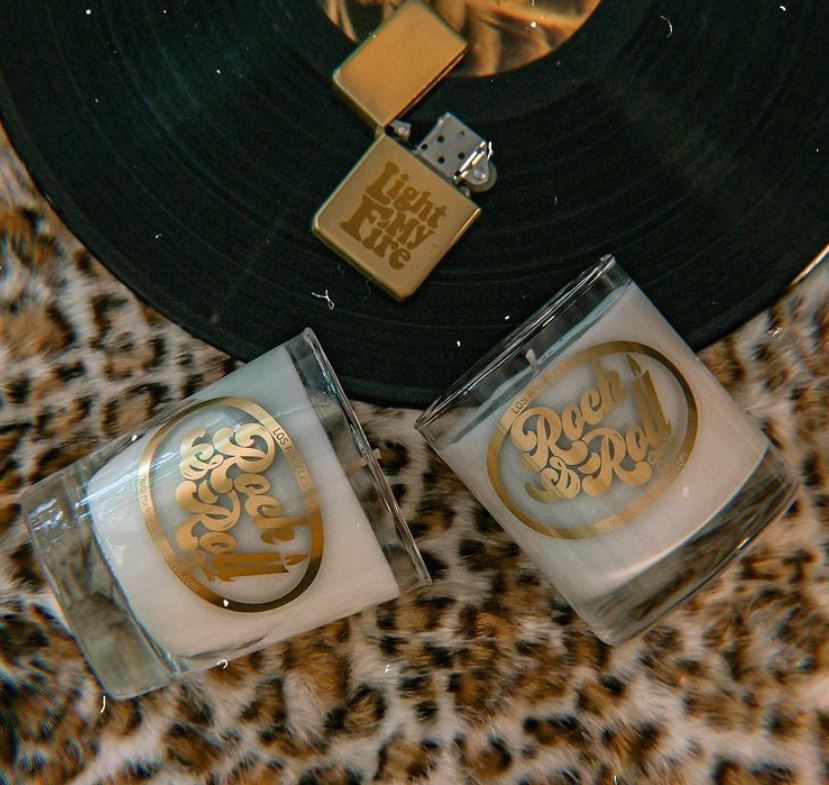 Photo: @rockandrollcandleco (Instagram)
Stangeland brings impressive experience in the music industry to this endeavor; she was a producer for Live Nation LA, a road manager and production coordinator for Lady Gaga, and worked in logistics for Nona Entertainment. But when the pandemic hit, she found herself with time on her hands – and she used it to pursue her passion: candle-making.
"We strive to be affordable, sustainable, eco-friendly, and just overall appeal to not only music lovers but to anyone who loves candles that smell good," Stangeland told Voyage LA of Rock & Roll Candle Co. "But, for that music fan, we truly encourage them to put the record on while burning the candle for the ultimate experience!"
Photo: @rockandrollcandleco (Instagram)
The candles don't just smell good – though website descriptions like "flourishes of crème brûlée," "the deliciousness of a fresh baked lemon cookie along with a soulful kick," and "notes of warm sugar meet the intoxicating aroma of magnolia blossoms" already have us hooked – they're also made in a mindful way.
Packaged in 8- to 9-ounce jars, the vegan, cruelty-free candles are crafted from coconut-blend wax and feature all-natural wicks. They're scented with oils free of phthalate, carcinogens, toxins, and harmful synthetics. The average burn time is 60 hours – plenty of time to take a deep dive into the artists' catalogs that inspired the scents.
While Stangeland started with only classic rock songs to guide her creations, the company is branching out into country and will eventually explore all different genres of music.
We can't wait to see what she comes up with next – and in the meantime, we encourage you to stock up on Rock & Roll Candle Co.'s irresistible wares, for yourself or for the music heads and candle lovers on your holiday gift list. Stangeland is even offering a special discount for Mandatory readers. Just use the code CANDLES25 when you check out for 25% off your purchase.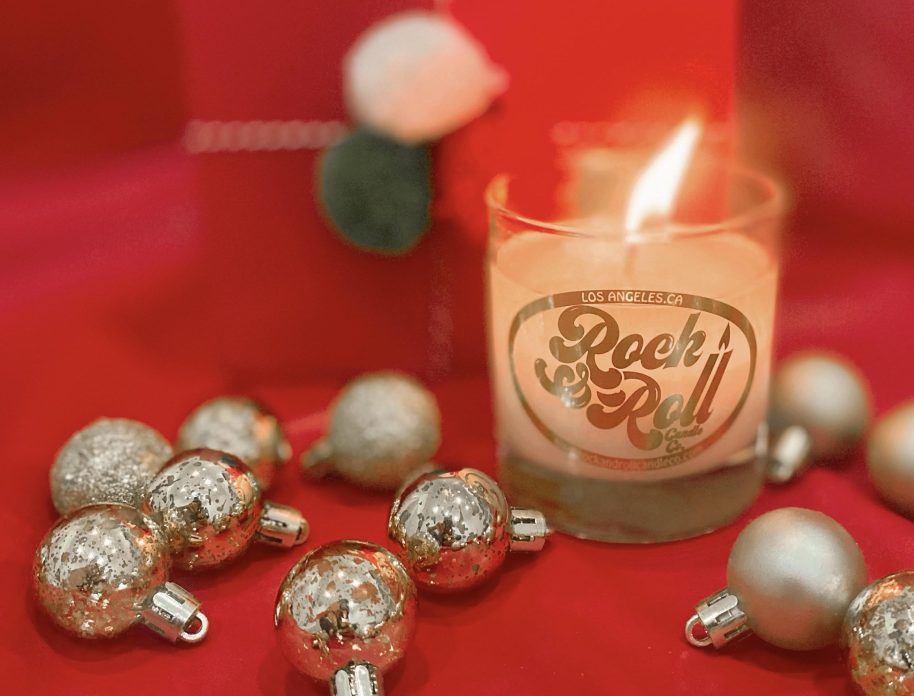 Here's to the happiest – and best-smelling – holidays ever!
Cover Photo: Courtesy Samm Stageland